About CFO Congress
CFO Congress is an annual expert conference which was created upon an interest of experts in this field and in a short time it has become a sought after meeting of financial professionals. Each year the congress brings new main topic corresponding with actual trends and also interesting speakers, space for discussion and networking in a great and informal atmosphere. Take a look at photos and other content, from previous years.
What will the year 2022 be about?
Corporate finances are coming under increasing pressure: inflation, rising input costs and a shortage of raw materials, an increasing emphasis on ESG reporting by banks or electromobility.
How to overcome this inhospitable time and do the best to secure stable finances will be the main topic of XI. edition of this top meeting of financial directors.
With whom will you meet at CFO Congress
The audience of CFO Congress traditionally gathers top management of companies - mainly finance directors. Participants of the conference come from vast field spectre as it is shown at 2021 participant graphs below.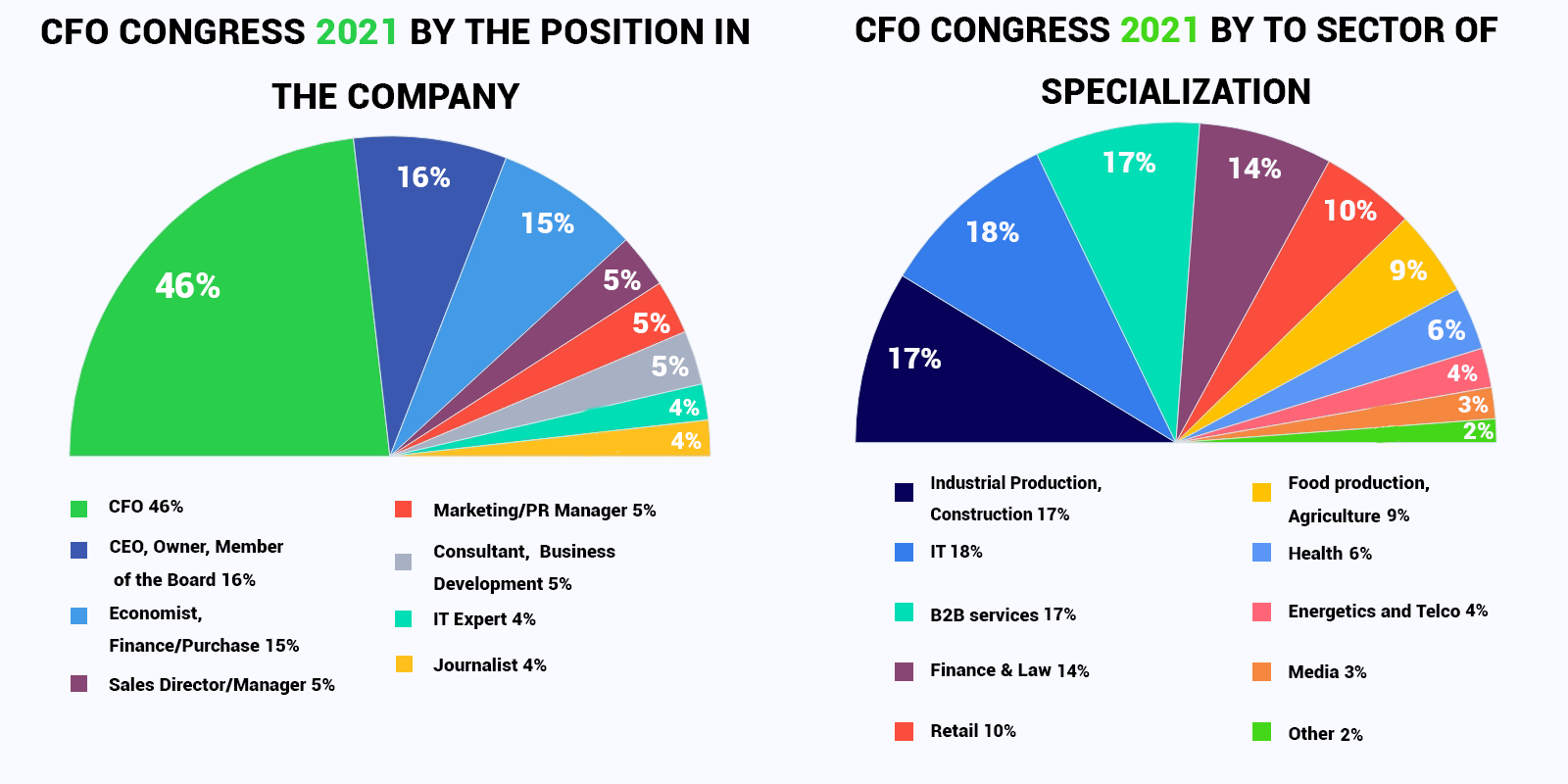 Previous Congress editions
The topics of all previous years including feedback are covered by following chapters: